We are supporting the Bochoroke Village Self Help Group Project
The aim of this project is to assist the small 4,500 strong community of Bochoroke to access the basic rights to medicine, education, and clean water supplies. The Dispensary will allow local access to vital medicine – for which people would have travelled 10+ miles previously.
The remote Bochoroke village is located in the recently established Masaba North District in the newly created Nyamira County in Western Kenya. Statistics for the village indicate the cataclysmic depth and extent of poverty:
Per capita annual income is £24 compared with £1,118 in Kenya

More than 70% of the population live below the poverty line of $1 a day

Close to 70% of the villagers are chronically undernourished

1 in every 10 adults is HIV positive

1 in every 15 women dies in pregnancy or childbirth

At least 2 in 3 children go hungry every day.

0% of the population have access to piped water

0% have access to main sewer or septic tank
The major killer diseases in the village are easily and cheaply preventable diseases like malaria, anaemia, pneumonia, meningitis, tuberculosis, HIV/AIDS, measles and gastroenteritis.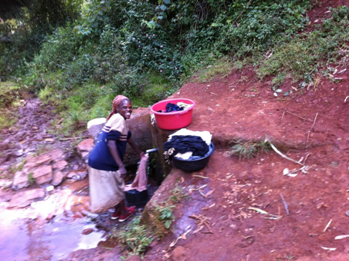 Children from the school with students from one of our local Secondary Schools